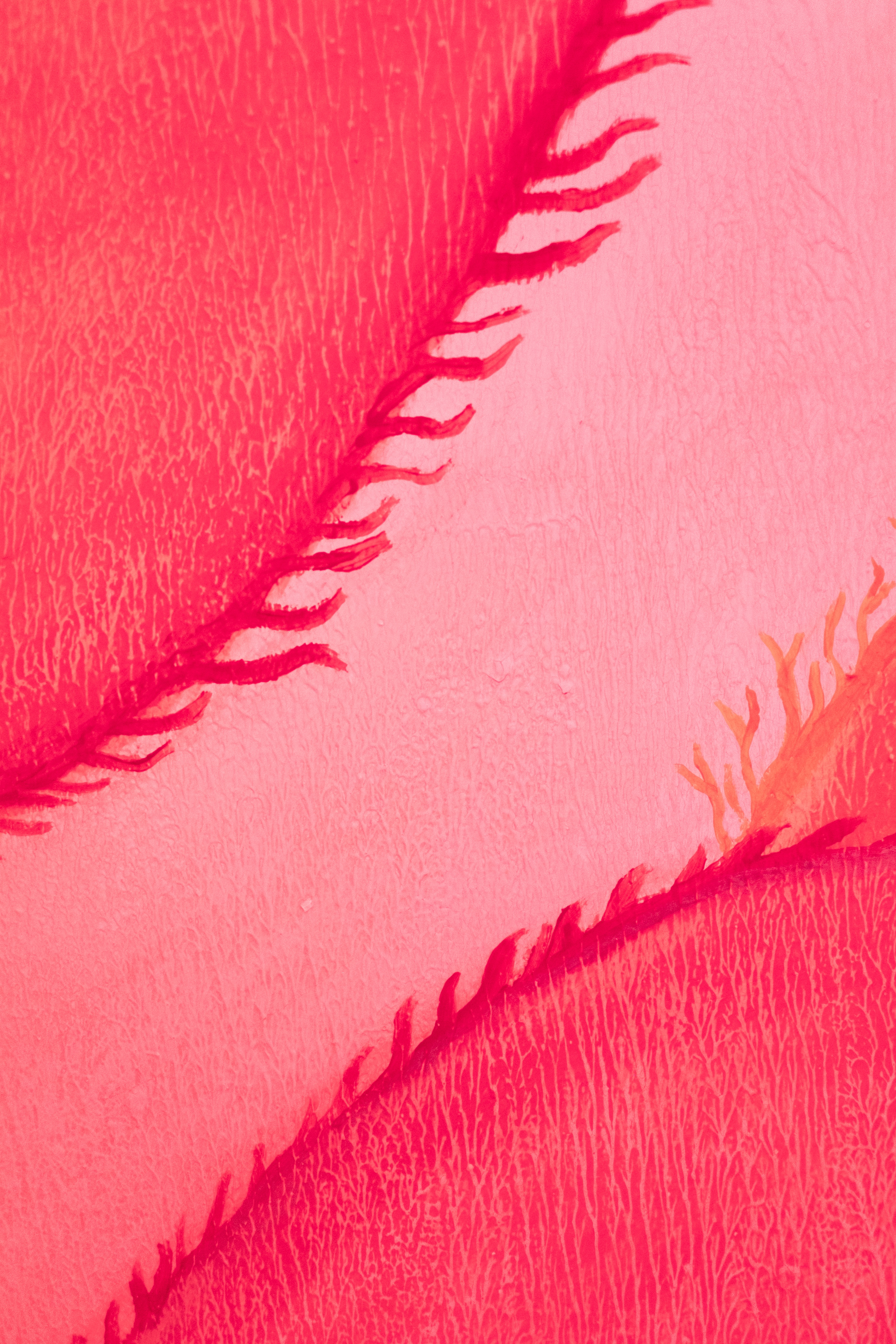 𝒀𝒐𝒖𝒓 𝑩𝒐𝒅𝒚 𝒊𝒔 𝒂 𝑾𝒂𝒕𝒆𝒓 𝑽𝒆𝒔𝒔𝒆𝒍 (2022) is a multimedia sound score, consisting of two wall paintings (on wood) and a written and auditive score.

The score, written by Dorniak in 2021 as part of Hold Hands residency, and the wall paintings, created in 2022 as part of KT residency, thematises the artists' ongoing research on humans' descent from the underwater creature Pikaia, and the intergenerational transmission of traumatic memories.

After reciting the entrancing score at SOAM in 2022, where Australian sound artist Callaghan was presenting work with a similar thematic focus on water, memory and inter-generational phenomena, the clear overlap in the artists' work compelled them to embark on a further collaborative exploration of 𝒀𝒐𝒖𝒓 𝑩𝒐𝒅𝒚 𝒊𝒔 𝒂 𝑾𝒂𝒕𝒆𝒓 𝑽𝒆𝒔𝒔𝒆𝒍. The resulting 30-minute poetic sound-work provides further insights into Dorniak's original score by harnessing sound to invite the listener to reclaim their animal body and confront anthropocentric symptoms, such as alienation and Solastalgia.

The two artists presented a live version of the work during the evening programme of the vernissage Künstlerische Tatsachen in Jena on 01.10.22, as well as on thoe Berlin community radio station Cashmere Radio on 5.11.22.


Duration: 30 min.

Score debuted at Hold Hands residency (2021)
Score re-performed at SOAM in 2022

Collaboration debuted at Trafo in Jena (2022)
Collaboration performed at Cashmere Radio (2022)

Above text written in collaboration with Monthy Callaghan.
Photography by Anna Perepechai (Künstlerische Tatsachen).

Supported by Holds Hands & Künstlerische Tatsachen residency.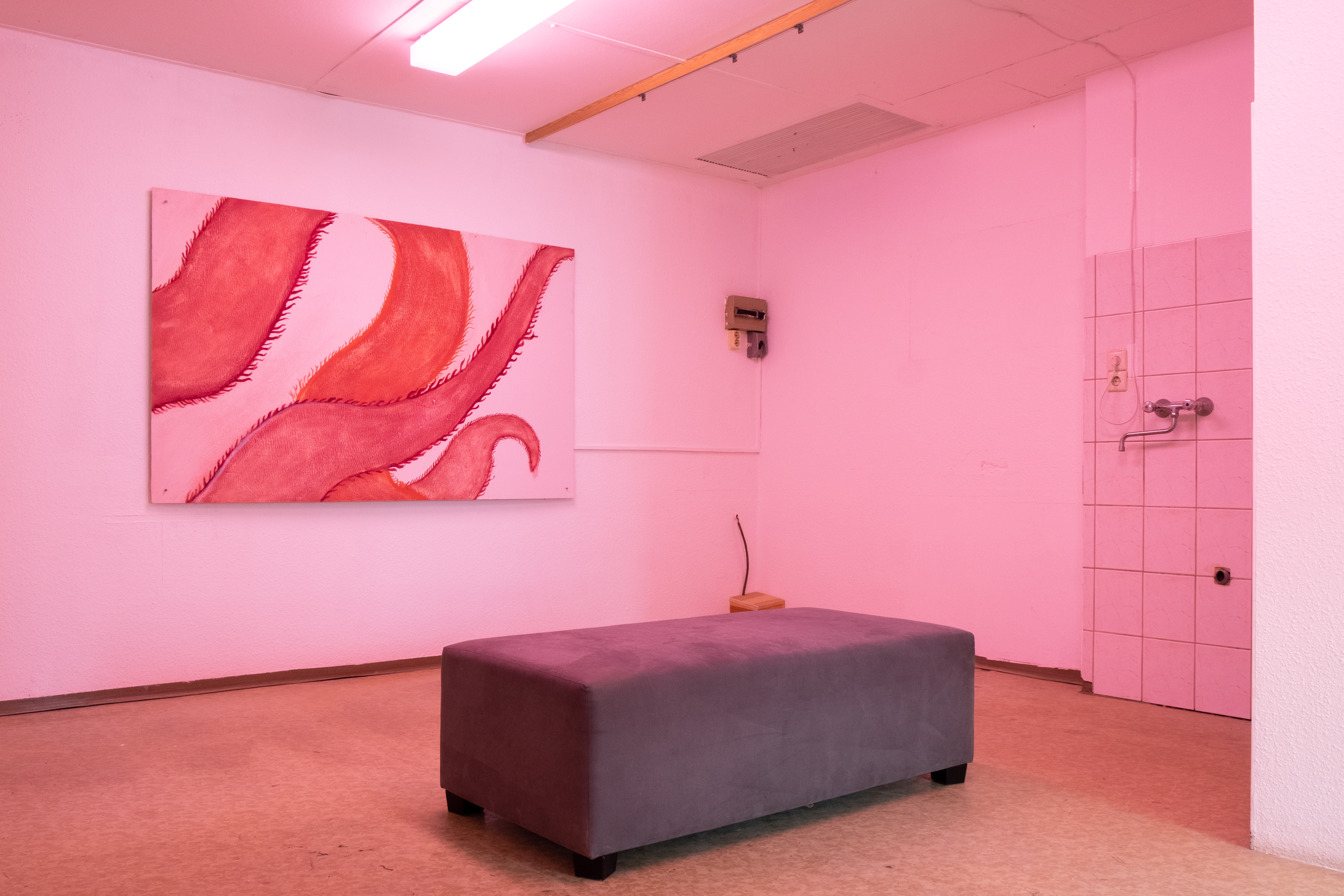 Installation view, Künstlerische Tatsachen, Jena, Photographer: Anna Perepechai

Your Body Is A Water Vessel, Written Score by Monika Dorniak




---
︎ You may scroll down to view more works ︎
---
All images and texts © 2023 Studio Monika Dorniak
All rights reserved