The Aesthetics Of Knowledge (2019-ongoing) is a crystal sculpture series, grown from ethanol, pigments and body-fluids, such as blood and salvia. The material connection, between more-than-human elements and essential substances of the body, builds a clinamenic and non-hierarchic network, symbolising the dependancy of human being to their environment.

Funded by Senatsverwaltung für Kunst und Kultur, Berlin.



Installation views, 2022, Photographer: P.L.U.R.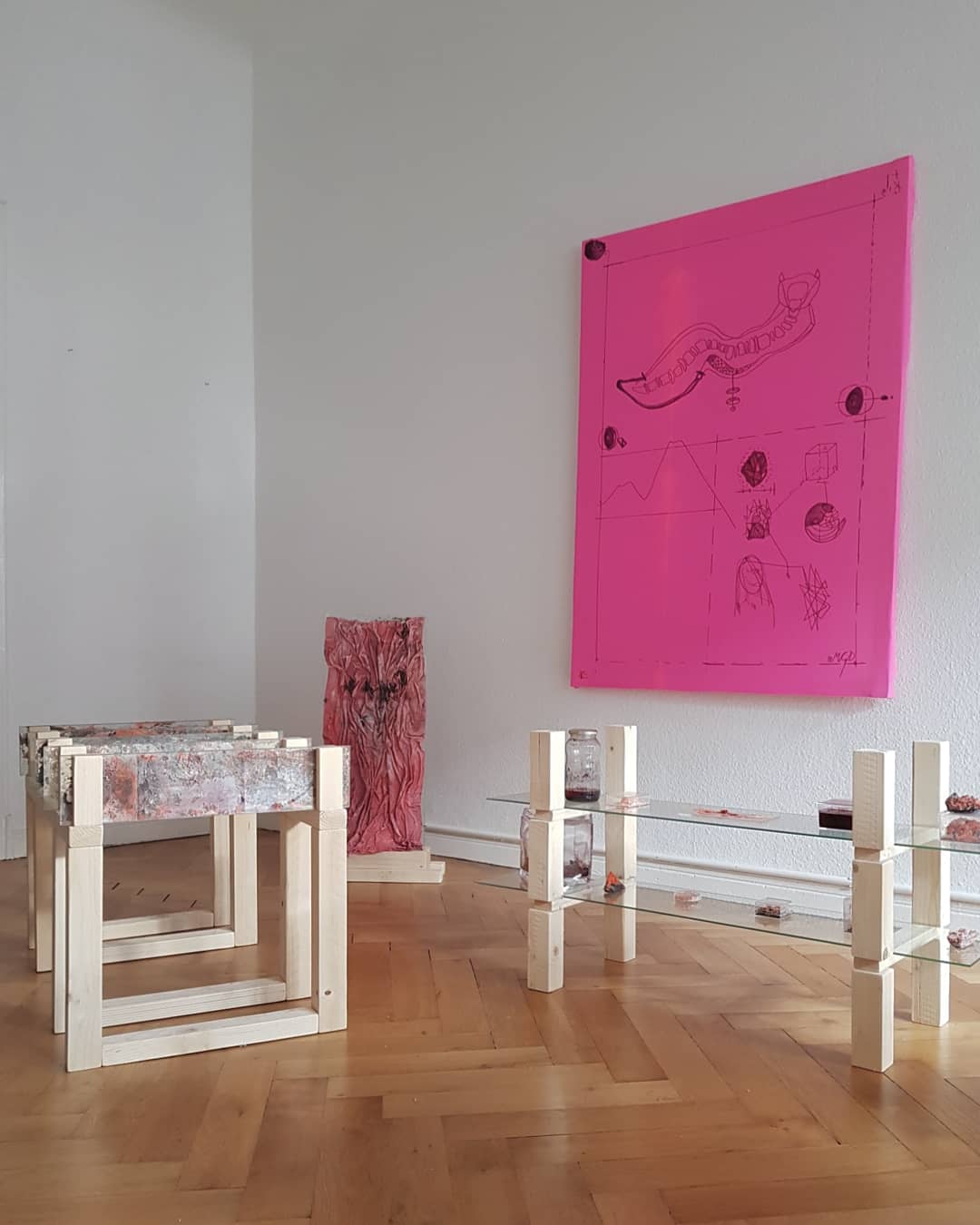 ---
︎ You may scroll down to view more works ︎
---
All images and texts © 2023 Studio Monika Dorniak
All rights reserved