---
The Aesthethics Of Knowledge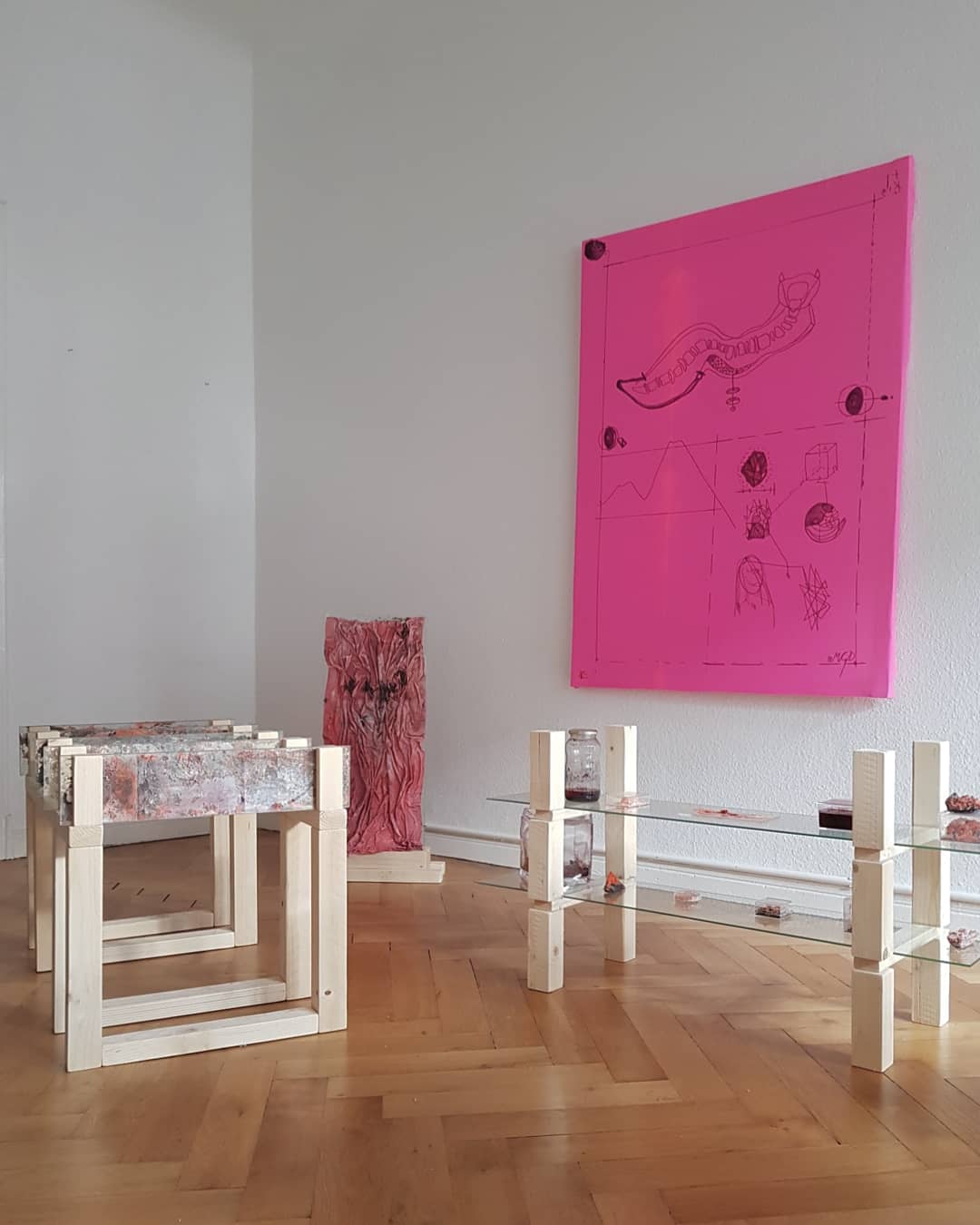 Sculpture series
Diagram paintings

Different dimensions

Premiered at tbc
The Aesthetics Of Knowledge (2019-2020) is a crystal series, grown from ethanol, pigments and body-fluids, such as blood and salvia. The material connection, between non-human elements and essential substances of the body, builds a clinamenic and non-hierarchic network, symbolising the dependancy of human being to the environment. Simultaneously the sculptures uncontrolled growth functions as a metaphor for a self that is in continuous development.

Ruhig, aber beweglich (2020) is a wooden sculpture that is part of this series, including ten glass panels. Crystalline structures that cover the glass, grow with a mixture of pigments and body-fluids. The work reflects on the human aspiration for infinity in a finite, simultaneously incalculable, world. The sculpture introduces an uncategorised notion of agency by situating the human particles in a growing network of nonhuman agents.


Funded by Senatsverwaltung für Kunst und Kultur, Berlin.